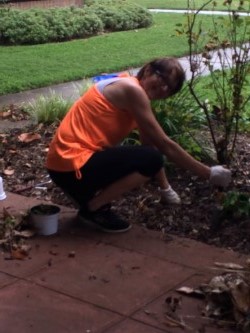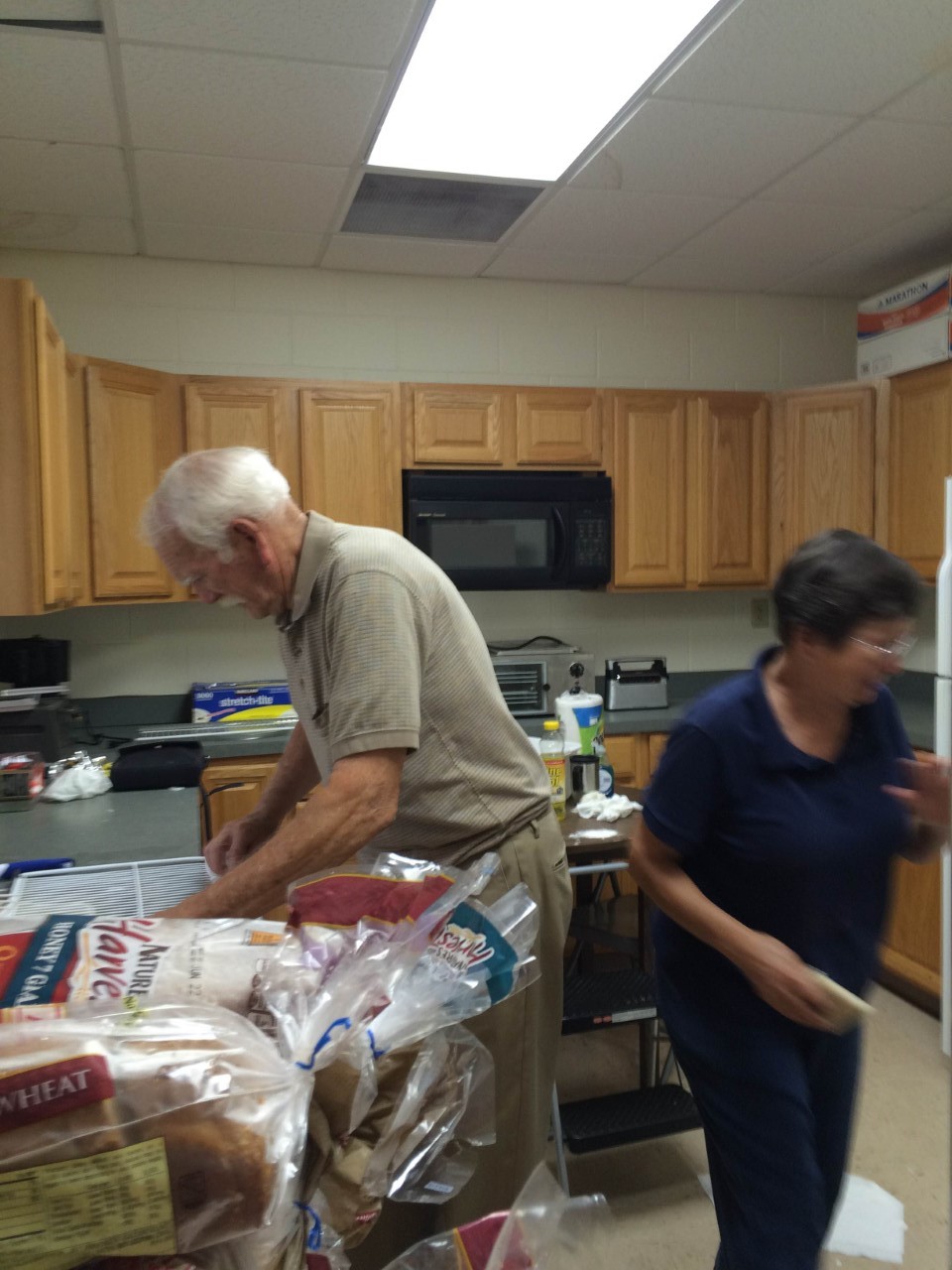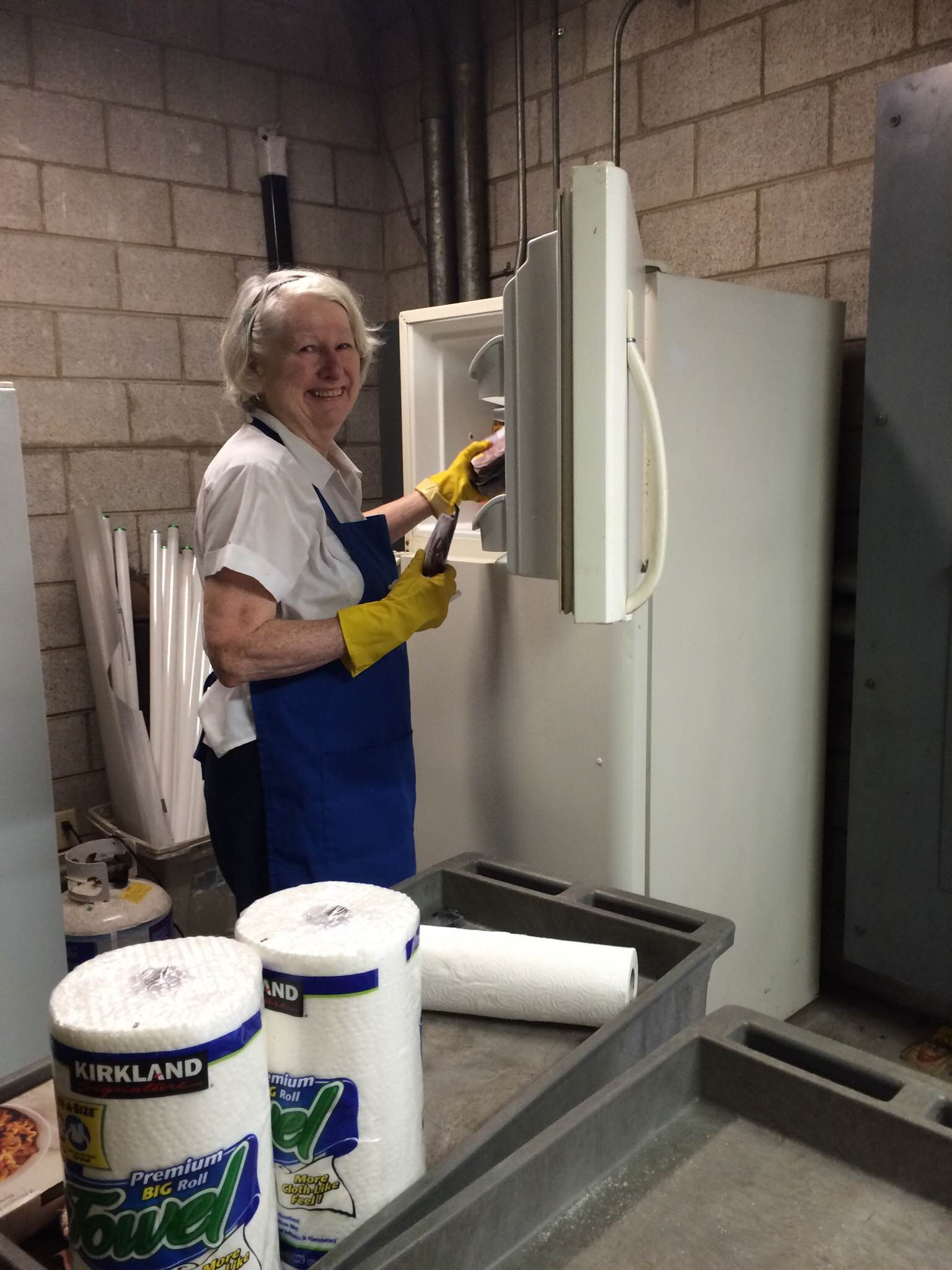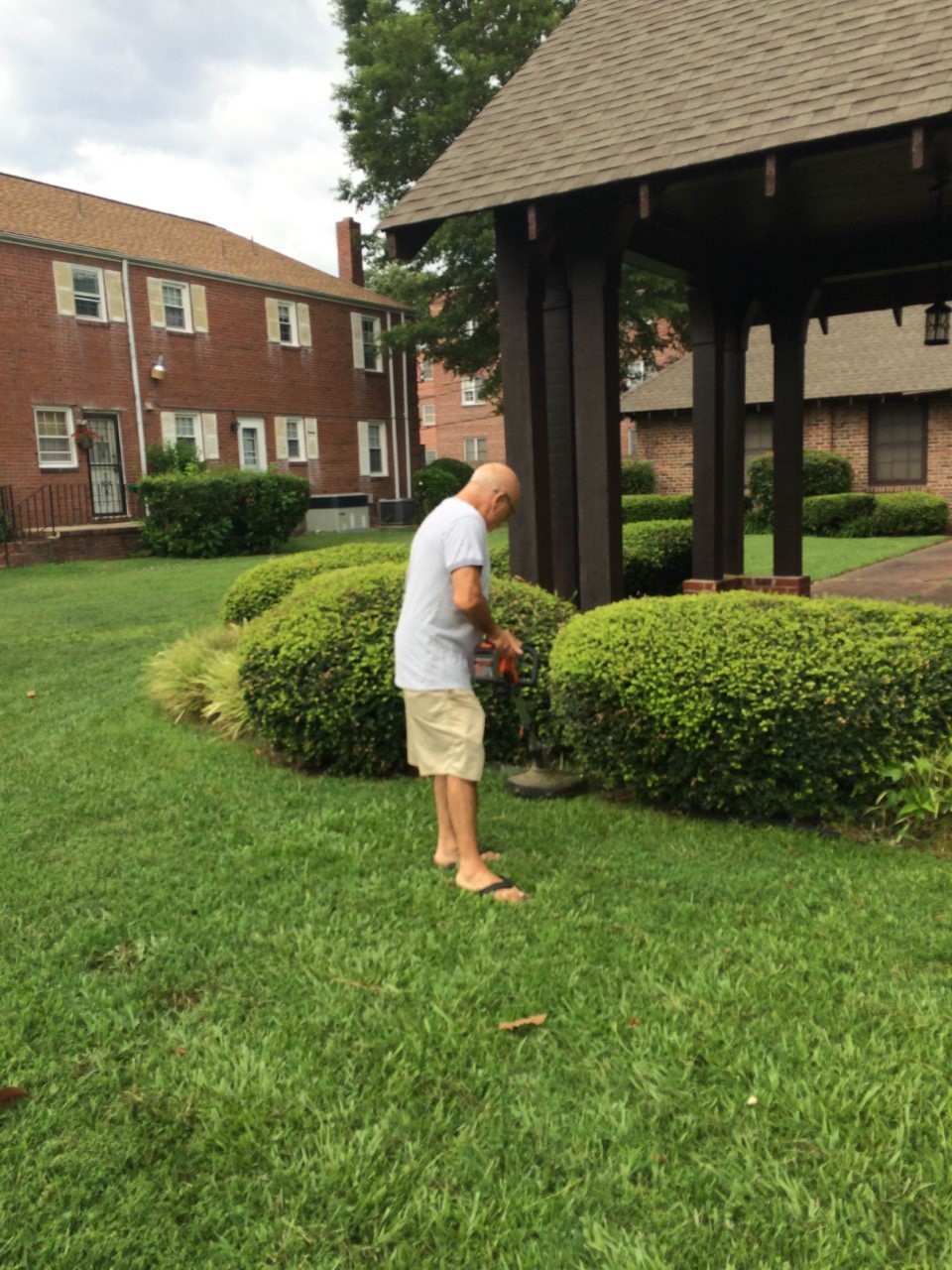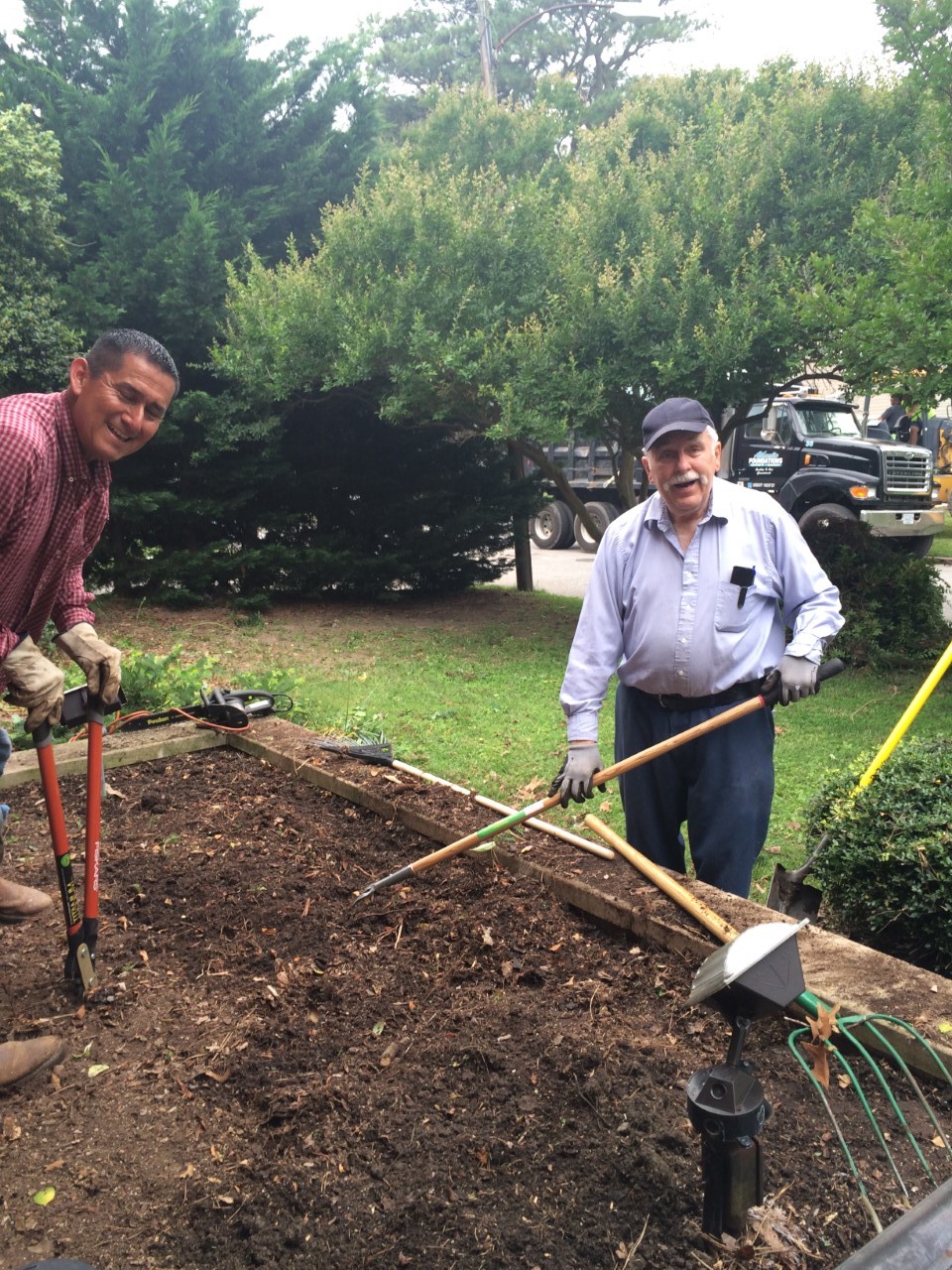 Our July Mission focused on areas of the church building and grounds that needed some special attention for cleaning and organizing.  Additionally, some landscaping chores were completed that had been begun in June.  Please take time to notice the lovely plantings that have dressed up our Sherwood Place and Education Wing entrances and Memorial Garden.  These purchases were made possible by memorial contributions received earlier this spring.  And, thanks to hearty volunteers not to be dissuaded by the heat, weeds were pulled, shrubs were trimmed, and summer flower baskets were hung.
In the nave, the church pews, choir loft, and altar area received special dusting and waxing.  The many refrigerators and freezers we maintain in support of the Food Pantry were cleaned, organized, and sanitized.  Our "craft" room, aka "teapot room," was cleared of overflow items, repurposed, and organized.
Workers were treated to breakfast of sausage biscuits and lunch of hot dogs, salad, and chips.
Considering all the wonderful benefits of the hard work, the greatest blessing was the fun and fellowship among those who participated.  We express heartfelt appreciation to everyone who came and helped.